In a heartwarming gesture of corporate responsibility, Megastar Technical and Construction Company Limited, the main contractor responsible for the Nigerian Content Development and Monitoring Board's (NCDMB) impressive 17-story head office building project, recently handed over a new community town hall to the Swali Community in Yenagoa, Bayelsa State. The commissioning ceremony was presided over by the Executive Secretary of the NCDMB, Engr. Simbi Kesiye Wabote.
This generous act of building a town hall is part of Megastar's Corporate Social Responsibility (CSR) commitment to the Swali Community, reflecting their dedication to the well-being of the local populace.
This initiative further strengthens the bond between the company and the community it serves.
During the commissioning event, Mr. Wabote expressed his appreciation for Megastar's ongoing commitment to the Swali community. He highlighted the company's efforts in training local youth in various skill sets, providing employment opportunities to Swali community members, and actively engaging community contractors. Mr. Wabote also commended the Swali community for their peaceful support of the headquarters building project.
He assured the community that more substantial projects would be in store if the harmonious atmosphere continued even after the completion of the headquarters building. In his closing remarks, Mr. Wabote encouraged the community to maximize the town hall's utility and explore ways to generate revenue for its maintenance, ensuring its long-term sustainability.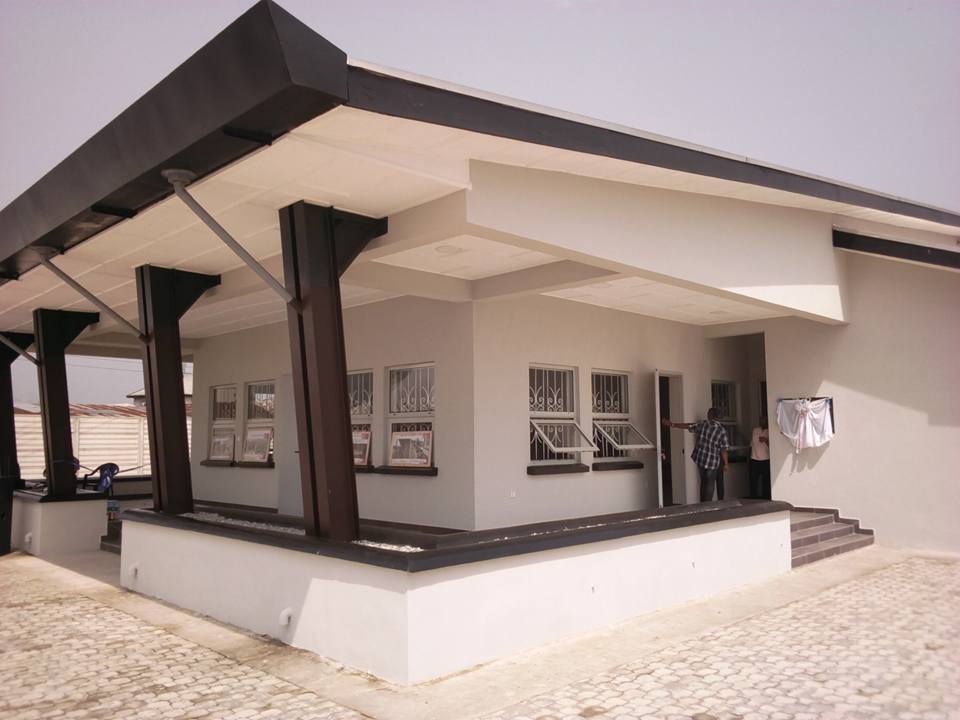 Architect Harcourt Adukeh, the Managing Director of Megastar Technical and Construction Company Limited, corroborated the commitment to community engagement. He shared that the company actively involved community contractors in procurement activities for the headquarters building project and collaborated with the Industrial Training Fund (ITF) to train 75 local youths in various building construction trades. These youths, trained by ITF, were subsequently employed on the project.
In addition, Megastar Technical and Construction Company Limited exceeded the stipulations outlined in the Memorandum of Understanding (MoU) with the community, surpassing the requirements for local workforce representation. "We have achieved 97 percent Nigerian workforce, with 60 percent hailing from Bayelsa and 43 percent originating from Swali town," noted Architect Adukeh.
Honourable Iworiso Markson, the Commissioner of Information and Orientation in Bayelsa State, praised the Swali youths for their constructive and peaceful engagement in the project. He noted that these young individuals represent the type of positive contribution the state aims to cultivate. The acquired skills, he emphasized, would benefit these individuals for a lifetime, highlighting the importance of the project's training programs in building a brighter future for the community and its residents.
Megastar's benevolent actions and their commitment to community development continue to make a significant impact, and their partnership with the Swali community serves as an inspiring model for corporate social responsibility in the region. This initiative reflects the power of collaboration between businesses and local communities, resulting in a brighter and more prosperous future for all. For more heartwarming stories like this, stay tuned to Megastar's website.